HOURS
Monday: 8:30 am – 4:00 pm
Tuesday: 8:30 am – 4:00 pm
Wednesday: 12:00 pm – 4:00 pm
Thursday: 8:30 am – 4:00 pm
Friday: 8:30 am – 4:00 pm
Closed 12:00 pm – 1:00 pm (except Wednesdays)
LOCATION
Stout Street Health Center
2130 Stout Street
Denver, CO 80205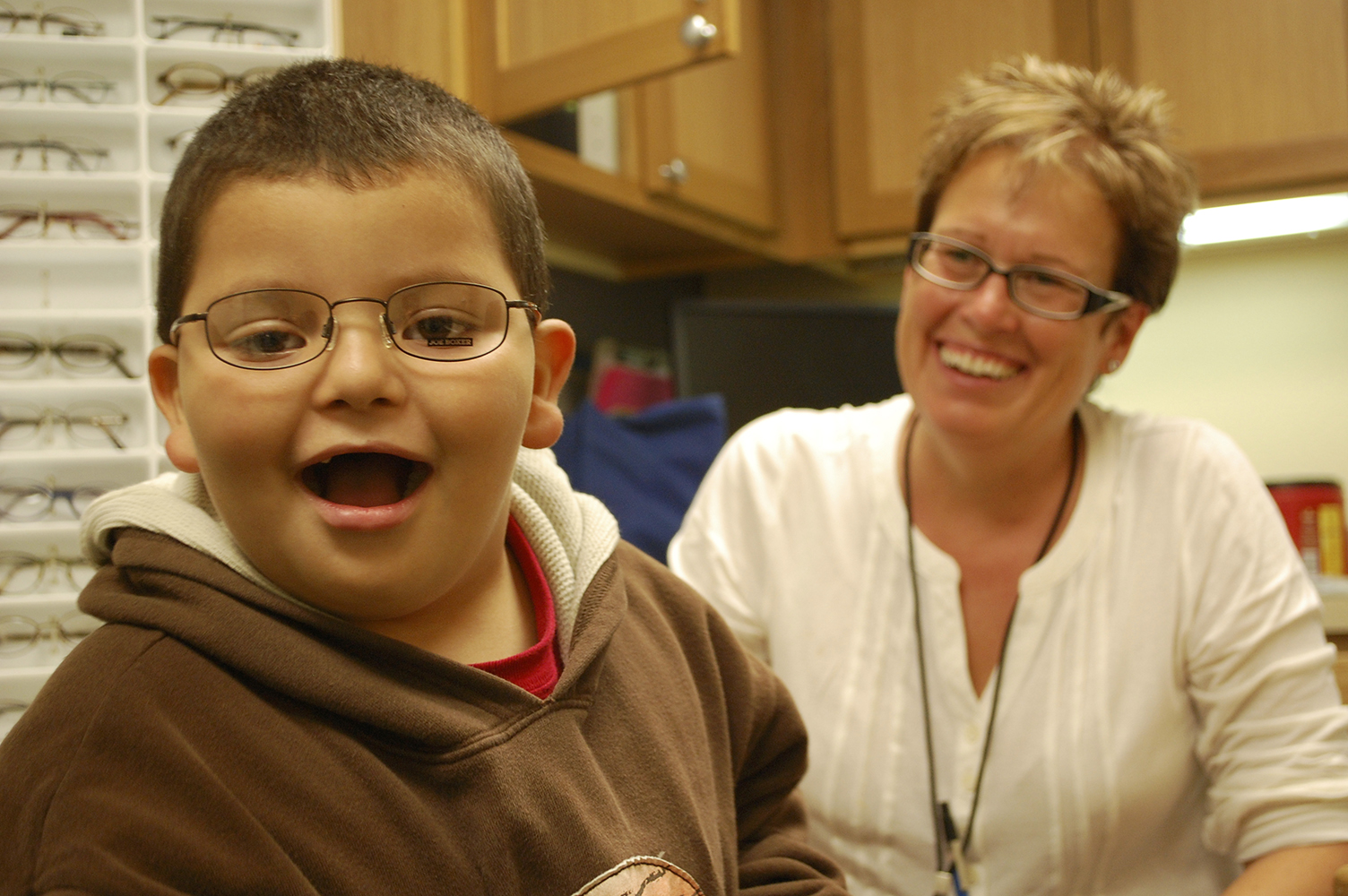 Vision Care
Vision Care
Stout Street Health Center Eye Clinic provides preventative and corrective vision care to adults and children experiencing homelessness regardless of insurance coverage. As a volunteer-based organization, the Eye Clinic provides compassionate and professional service in a state-of-the-art facility.
The Eye Clinic also provides exemplary care for children and teens during our Monthly Pediatrics Night. Please ask the Eye Clinic staff for more information.
Vision care services include:
Comprehensive eye exams with dilation
Yearly eye exams for diabetic patients
New glasses every two years for patients who require significant correction (For patients with an eyeglass prescription less than two years old, the Eye Clinic may be able to make glasses without an appointment)
Glaucoma testing
Patient advocacy and navigation for specialty referrals and surgeries
Complete optical services, repairs, and adjustments
Patient education regarding eye disease
Reading glasses
What to Bring
Glasses you are currently wearing (if any)
Any previous vision records
Any eye drops or eye medication you are currently taking
Expectations
An eye appointment includes a comprehensive, dilated eye exam that screens for eye diseases, cataracts, and other potential disorders of the eye. Afterwards, if you are eligible you will be able to choose a new eyeglass frame. In about 10 days you will be fitted with your new eyeglasses.