HOURS
Monday: 7:00 am – 4:00 pm
Tuesday: 7:00 am – 4:00 pm
Wednesday: 11:00 am – 7:00 pm
Thursday: 7:00 am – 4:00 pm
Friday: 7:00 am – 4:00 pm
LOCATIONS
Stout Street Health Center
2130 Stout Street
Denver, CO 80205
(303) 293-2220
West End Health Center
5050 W. Colfax Avenue
Denver, CO 80204
(303) 312-9750
Stout Street Health Center at Samaritan House
2301 Lawrence Street
Denver, CO 80205
(303) 294-0241
Stout Street Health Center at St. Francis Center
2323 Curtis Street, Denver, CO 80205
(303) 297-1576
Fort Lyon Health Center
30999 CR15
Las Animas, CO 81054
(719) 662-1142
Health Outreach Program (HOP)
Mobile Medical Unit
Denver metro area
(720) 338-4861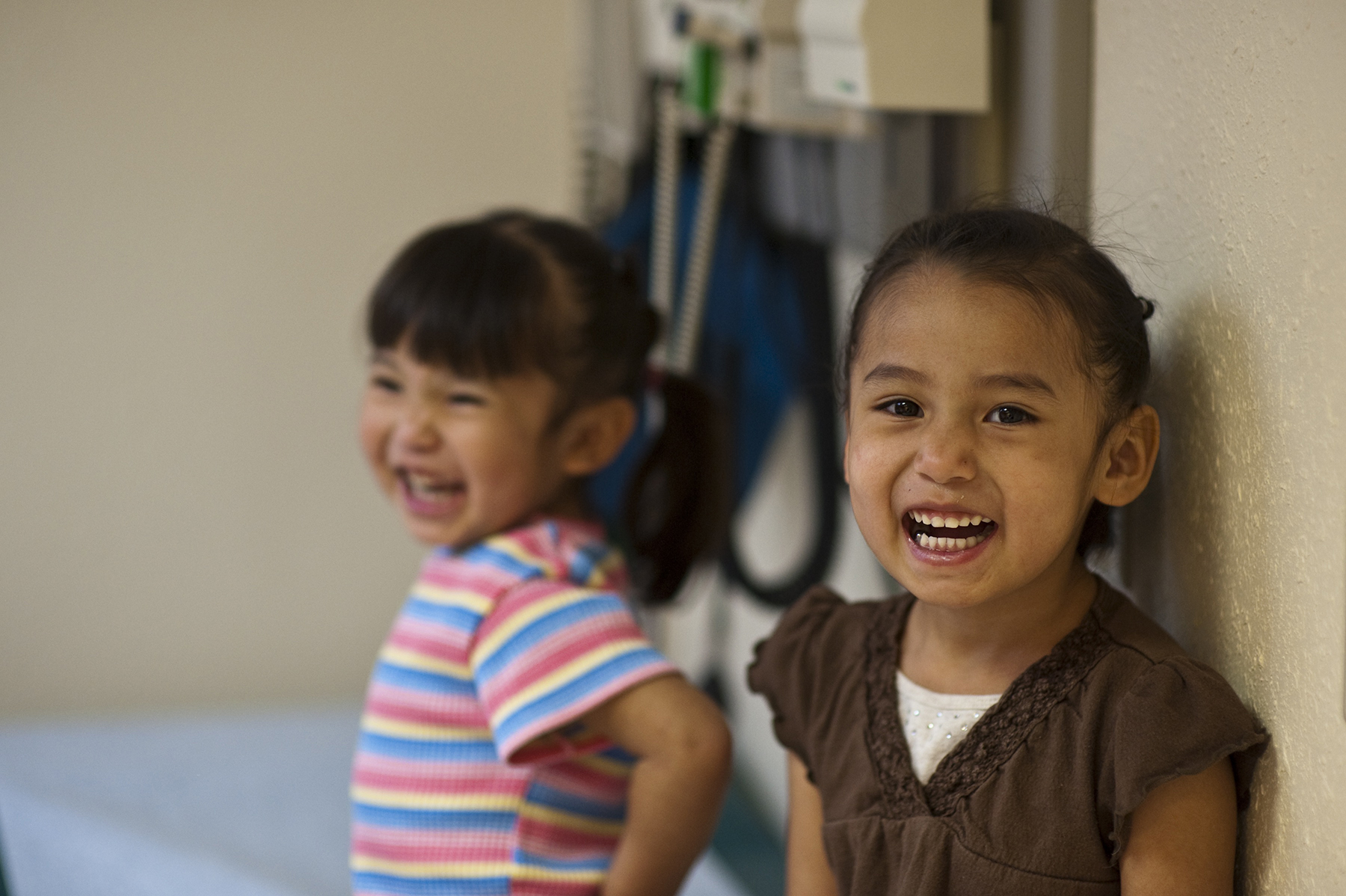 Pediatric Services
Pediatric Services
Stout Street Health Center offers complete healthcare services for children and teens. We address the needs of the whole child.
To schedule an appointment, please call (303) 293-2220.
Pediatric services include:
Well child check-up
Sports physical examinations
School/day care health forms
Sick visits
Vaccinations/immunizations
Dental Services
Stout Street Health Center provides a full range of services in a friendly atmosphere for kids and families. Please visit the front desk on the first floor or call (303) 293-2220 for an appointment.
Vision Services
Stout Street Health Center provides eye exams and eye glasses for children up to age 18. A pediatric Eye Clinic is held once a month, though the schedule varies, call for details. Patient Navigators are available to assist children and families who need specialty eye care. Call the Eye Clinic staff for more information (303) 312-9560.
Child, Adolescent and Family Therapy
Therapy plays a significant role in successful treatment. Appropriate identification, evaluation, and treatment of behavioral health problems with children and adolescents are priorities for Coalition programs. If appropriate, follow-up therapy and care are recommended for children, youth, and their families. Referrals, resources, and discharge planning are also provided as needed.
Monthly Pediatrics Night
On the first Wednesday of every month, the Stout Street Health Center stays open late to better serve homeless families. Starting at 5:30 pm, the Health Center offers primary care, dental and vision exams for children under 18. Pediatrics Night makes going to the doctor or dentist fun with kid-friendly activities, games, and crafts, snacks for families, fun with Mr. Molar, and balloons.

First Wednesday of the Month
Starting at 5:30 pm
Stout Street Health Center
Families with children
What to Bring
No need to bring anything with you, nor do you need insurance in order to be seen. However, it is helpful, but not required to bring the following items:
Vaccination/immunization records
Birth certificate or other form of identification
List of current medications (or even the bottle)
Medicaid card, if you have one
Any paperwork you received, if recently discharged from a hospital
Expectations
Children may come to the Health Center with or without an appointment. Pediatric doctor visits may include dental and vision screenings. Please expect to wait to be seen during our busiest hours.
Cavity Free at Three
The Colorado Coalition for the Homeless practices the Cavity Free at Three model. Through the Colorado Department of Public Health and Environment (CDPHE), Cavity Free at Three trains medical and dental professionals to provide preventive, oral health services for young children and pregnant women to decrease dental disease and reduce oral health disparities among high risk populations.