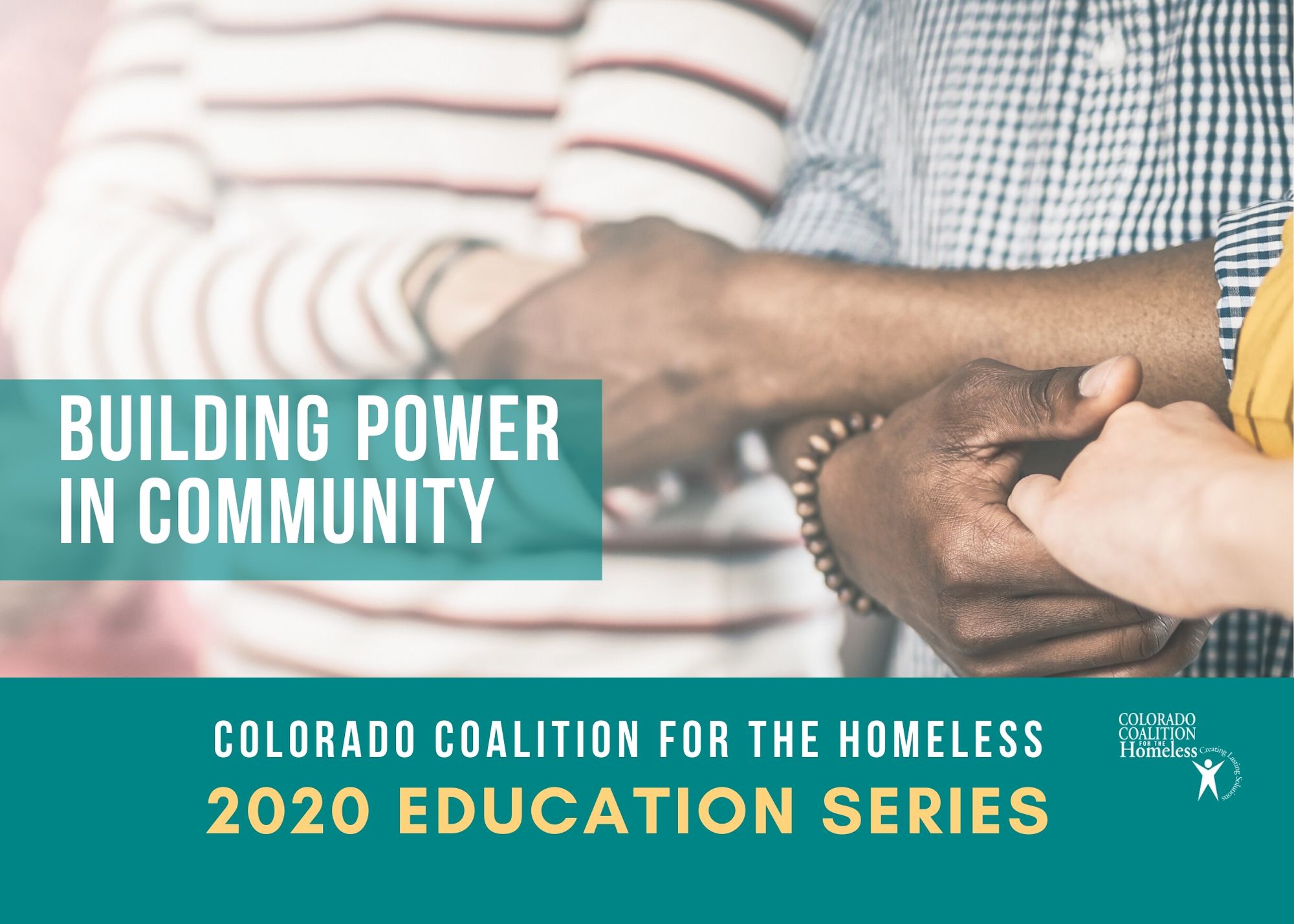 In 2020, let's BUILD POWER IN COMMUNITY through thoughtful conversations with
leaders in the field of housing, homelessness, and poverty.
These virtual educational events are part of a series of topics impacting people experiencing or at-risk
of homelessness in our communities, guided by audience interest and questions. 
Our monthly events are FREE and open for everyone to attend. 
Please RSVP by registering for each event below.
Questions? Email Meredith Ritchie at mritchie@coloradocoalition.org
 
UPCOMING EVENTS:
Revealing Racism: Inequality in Housing, Healthcare, and Employment
October 28, 2020
Homelessness 101
November 18, 2020