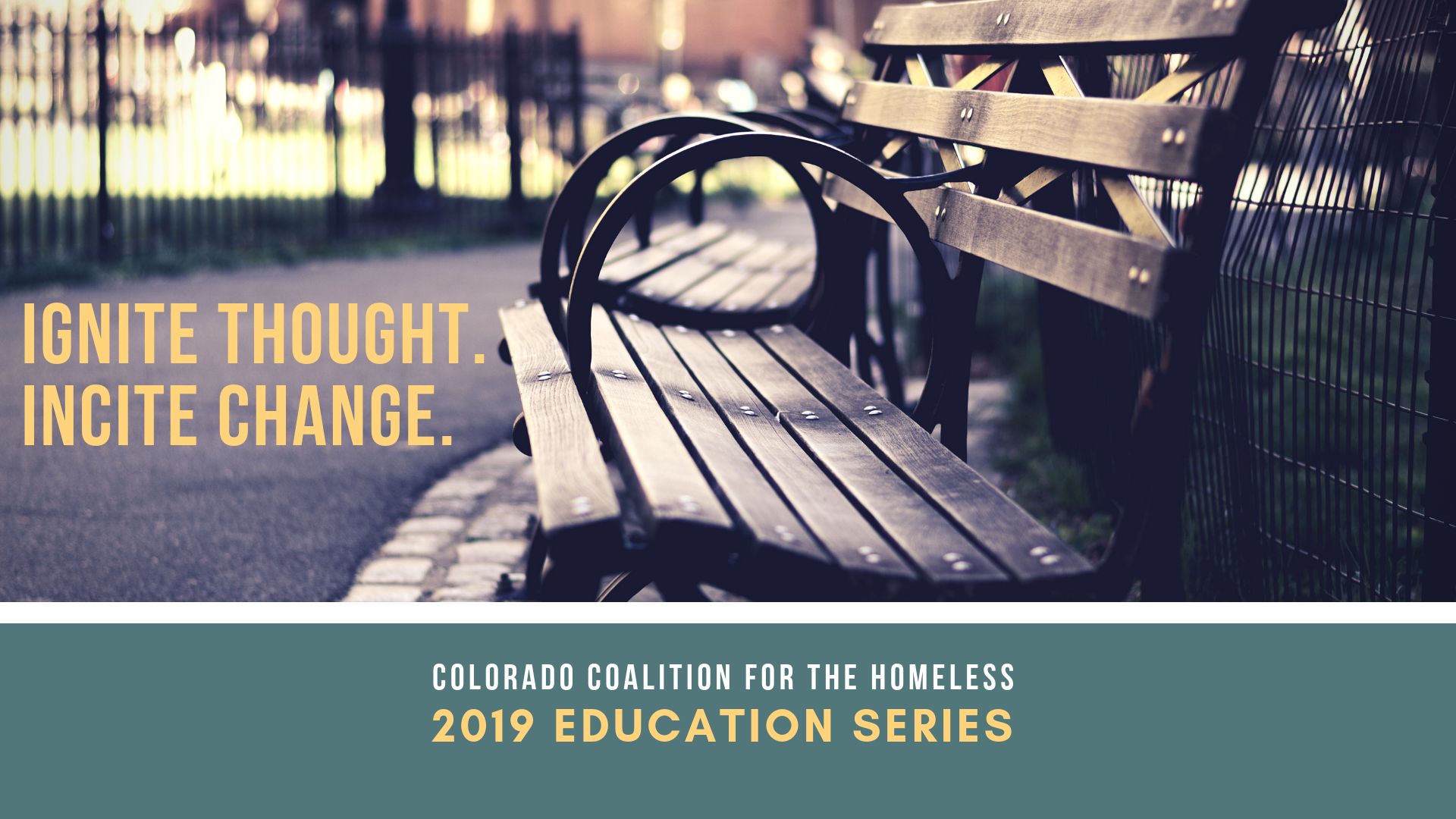 In 2019, let's IGNITE THOUGHT and INCITE CHANGE through thoughtful conversations with leaders in the field of housing, homelessness, and poverty. 
Join us for a series of panel discussions about issues facing people experiencing homelessness in Colorado. 
6:00pm - 7:30pm
Stout Street Health Center
Community Room
2130 Stout Street | Denver 80205
Our monthly events are FREE and open for everyone to attend. 
Please RSVP by registering for each event below.
Questions? Email Meredith Ritchie at mritchie@coloradocoalition.org
 The Intersection of Race,
Culture and Poverty
in America
November 20
RSVP Here >>
PAST EVENTS:
Can We Fix the Affordable 
Housing Crisis?
January 23
     The Cost of Being a Woman:
Gender and
Homelessness
February 20
If We Treated Mental 
Health Like We Do
Physical Health
March 27
No Safe Place: Youth and
Student Homelessness
April 17
 The Things We Carry: How
Trauma Impacts Homelessness
May 22
"Just Get a Job": Barriers to Employment
and the Living Wage Job Shortage
June 19
CANCELLED: The Price of Criminalizing
Survival
July 24
 Not In My Backyard: The Fear of
Homelessness in Suburbia
August 21
Changing Our Approach to
Substance Use Disorders
September 25
Just Getting By: Living on a
Fixed Income
October 23