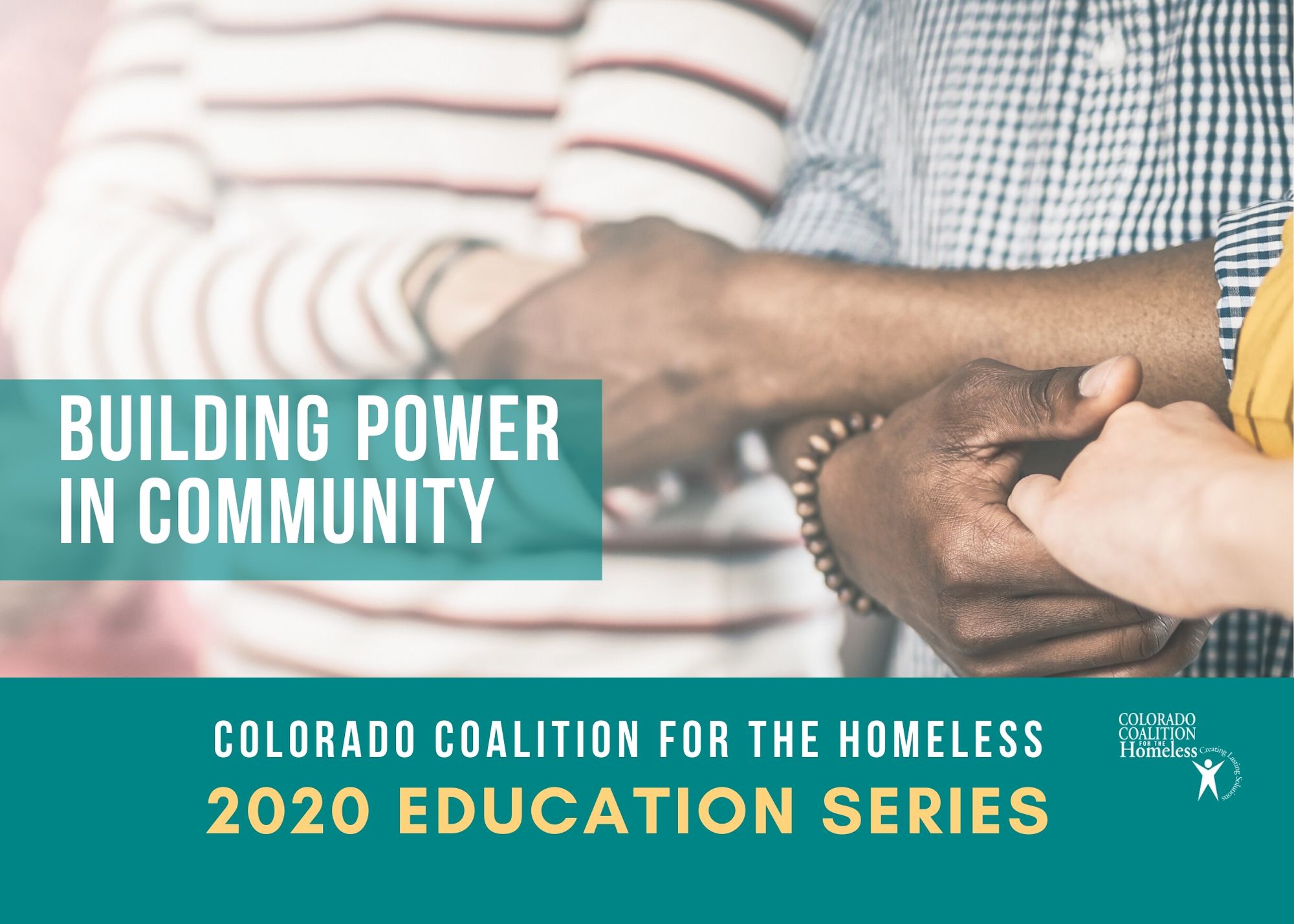 In 2020, let's BUILD POWER IN COMMUNITY through thoughtful conversations with
leaders in the field of housing, homelessness, and poverty.
These educational events are part of a ten-part series of topics impacting people experiencing or at risk
of homelessness in our communities, guided by audience interest and questions. 
6:00pm - 7:30pm
Stout Street Health Center
Community Room
2130 Stout Street | Denver 80205
Our monthly events are FREE and open for everyone to attend. 
Please RSVP by registering for each event below.
Questions or Special Accommodations? Email Meredith Ritchie at mritchie@coloradocoalition.org
 
UPCOMING EVENTS:
Virtual: Homelessness 101
March 25, 2020
Innovative Solutions to Homelessness
April 22, 2020
Homelessness 101
May 13, 2020
 
Moving Beyond Allyship with the
LGBTQ+ Community Experiencing Homelessness
June 24, 2020
Homelessness 101
July 29, 2020
Social Determinants of Health: The Power of a Zipcode
August 26, 2020
Homelessness 101
September 23, 2020
Revealing Racism: Inequality in Housing, Healthcare, and Employment
October 28, 2020
Homelessness 101
November 11, 2020
PAST EVENTS:
Using Advocating to End Homelessness
March 4, 2020