Support the Coalition
Increase the Tax Benefits of Your Gift Through Tax Credits. Colorado Coalition for the Homeless participates in the Colorado Child Care Contribution tax credit and the Denver Enterprise Zone tax credit programs. Click to learn more. 
Giving stocks, bonds or mutual funds is easy and offers you valuable financial benefits. Click to learn more.
If you are 70½ years old or older, you may donate up to $100,000 tax-free from your IRA each year. This "Qualified Charitable Distribution" is excluded from your reportable income and avoids income and Social Security taxes. Your gift can also qualify for Colorado State tax credits. Click to learn more. 
Do you have a car, truck, motorcycle, boat, or other vehicle that you would like to get rid of? Donate your car with Vehicles of Charity and help end homelessness by selecting Colorado Coalition for the Homeless to receive the proceeds of your vehicle donation.
Join us in a variety of events including educational panel discussions, advocacy events, and the Coalition's signature event, SipCity.
Donated items are distributed among more than 50 Coalition programs serving individuals and families. Check out our list of items we need the most.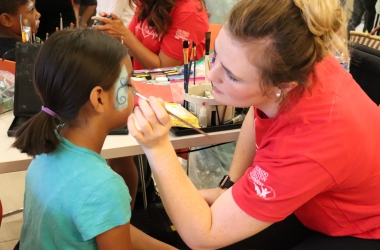 Volunteer with Us
Due to the outpouring of support from our community we do not have any current volunteer opportunities available.
Learn how you can donate through your employer's workplace giving program or make a legacy gift through your estate. 
A CFC special solicitation period will be open for federal civilian and military employees through June 30. This is an opportunity for the federal community to help charities even more, with 100% of donations going to the Colorado Coalition for the Homeless (no distribution fees withheld). Donors can make supplemental, one-time or recurring donations to 2019 CFC-participating charities via credit card, debit card, or bank transfer. In addition, if a federal employee did not make a payroll pledge during the 2019 CFC campaign, they can do so during this time frame. Donations can be scheduled by clicking more below.
Have questions about giving to the Coalition? Click to learn more.