CONTACT
Phone: 303-237-6132
Fax: 303-237-6134
LOCATION
1797 Kendall
Lakewood, CO 80214
HOURS
Monday – Friday: 6:30 am – 6:00 pm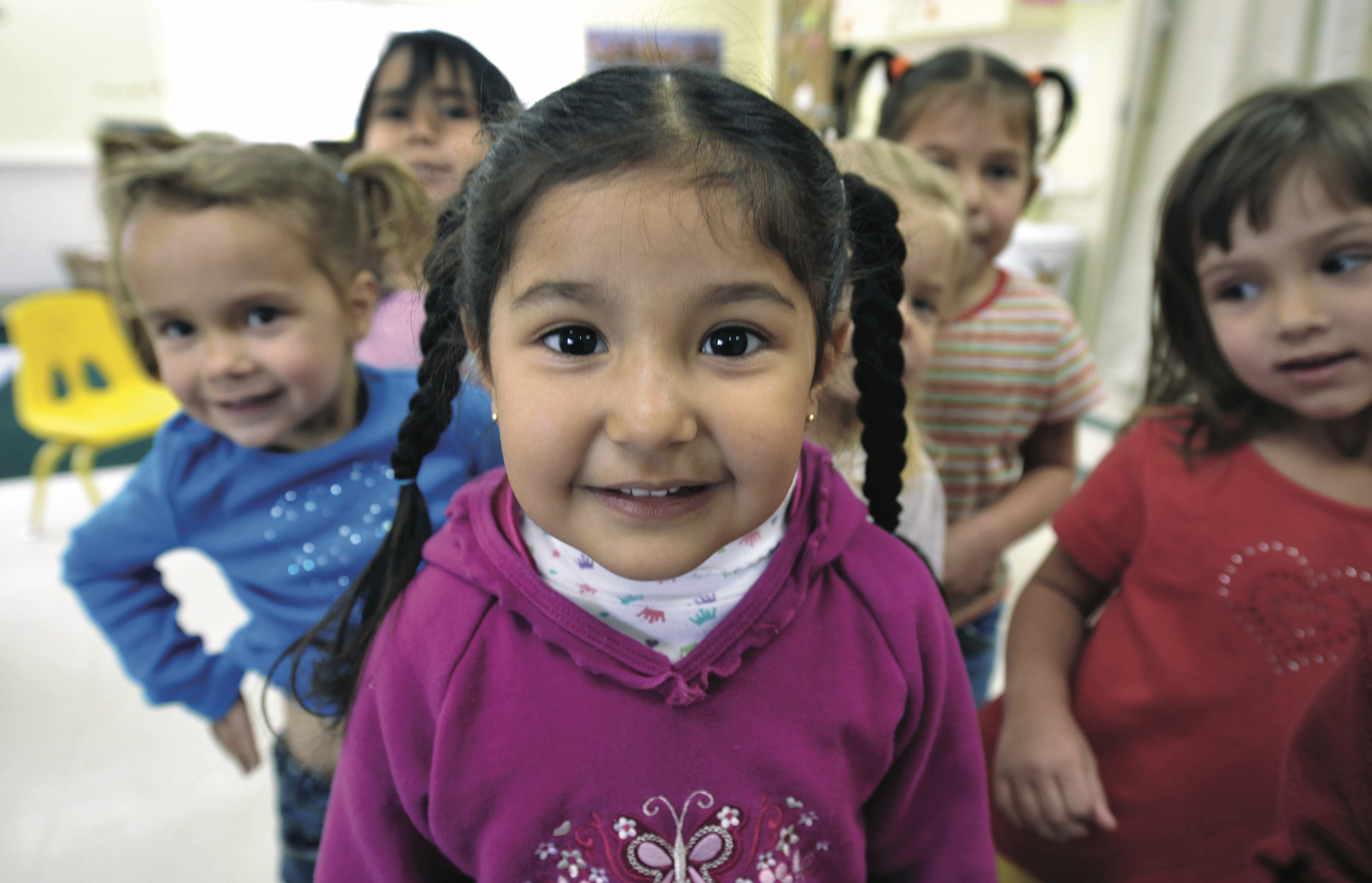 Program Overview
Homelessness influences all aspects of a child's development—the stress of transition can impact academic performance and social competence. Unaddressed early childhood trauma is often an unidentified trigger for mental and physical disease, addiction, and disability in the United States. The Coalition seeks to incorporate interventions that address the impact of multiple traumas on the children we serve. The Renaissance Children's Center (RCC) provides a safe, stable environment for children to develop the skills necessary to succeed in school and with their peers.
At the Children's Center, teaching life skills is the number one priority.  Children from economically stressed families sometimes lack the skills to diffuse anger, feel empathy, and resolve conflicts. Our staff is specially trained to help children learn how to develop these qualities. Highly trained staff members show children how to work well with others. They are given the tools for academic achievement and creative problem solving. Skills learned at RCC prevent future generations of homelessness while promoting long-term success.
With 75 child care slots targeted for homeless and low-income families, RCC is one of the few remaining early childhood education centers to serve low income and/or homeless families. Many providers no longer accept child care subsidies. Renaissance Children's Center has been at the forefront of quality since 2005 and currently holds a 3 diamond rating from Colorado Shines. In 2015, the Coalition was honored with the Children's Champion Award from the TRIAD Early Childhood Council.
The Renaissance Children's Center made a difference for 111 children and their families in 2015.  
RCC provides the following programs and services:
Infant, Toddler, and Early Education Care
Before and After School Care / Summer Camp
Food Service Including Breakfast, Lunch, and Snacks
Developmental Screenings
Mental Health Services for Children with Identified Needs
Referral of Children with Special Needs to
Jefferson County Programs
Facilities
Located adjacent to the Coalition's Renaissance at Concord Plaza housing development, the Renaissance Children's Center (RCC) is housed in a modern, 6,600-square-foot building that is home to eight naturally lit classrooms along with administrative space.
The site includes two playgrounds: one on the east side of the building for infants and toddlers; the other on the south side designed for preschoolers and school-agers. RCC teachers and administration have added natural elements to the east playground. The south playground was recently modified into the Natural Learning Classroom, which converted and expanded the space from a traditional play area to an outdoor classroom that promotes math, science, literacy and other skills.
Educational Philosophy
The most meaningful way to help children learn and reach their fullest potential is to assist them in developing their ability to think, question, and validate their curiosity about the world. The Renaissance Children's Center believes that children learn through actively participating in activities and projects that engage their individual curiosity and imaginations. The experiences we provide allow each child the freedom to explore and learn about topics that interest them. Children are respected as individuals in a child-oriented, versus teacher directed, program.
The care and education of each child is based on a partnership between the Center and the child's family. As such the Center's programs provide activities and services that involve and value the family and the community, including special events such as Family Nights and parenting classes. Our programs are enriched when parents and other community members lend their expertise to topics of study.
We understand that before becoming independent, a child must know he or she can depend on adults. Therefore, our teachers and staff provide security, stimulation, support, limits, and affection in a predictable, nurturing environment.
Curriculum
With collaboration and support from Lakewood Head Start and Coalition case managers, RCC utilizes the Second Step program, which is designed to increase school readiness and social success, decrease problem behaviors, and promote social and emotional competence and self-regulation skills.
Infant Care
The Center cares for three to five infants each day. While basic physical needs are met, infants are provided with stimulating toys and activities to encourage growth and development. When weather permits, infants enjoy playtime outside. Caregivers are knowledgeable of infant care and instill a sense of trust through warm and nurturing interactions.
Toddler Care
The Renaissance Child Care Center understands that toddlers are in a very dynamic stage of life. They are busy exploring their world, learning that they are separate from parents and caregivers, and learning language and toileting skills. The Center's toddler care program emphasizes sensory play, gross-motor development, fine-motor development, and support in learning to play in groups.
Preschool Care
The preschool program focuses on the development of social competence as well as cognitive skills by incorporating strategies from Second Step and the Creative Curriculum preschool curriculums. The center has two classrooms for three-, four-, and five-year-olds. Two classrooms are mixed from three to five years old. Preschoolers learn about the concept of a safe classroom and participate in class meetings when problems arise. Additional skills in problem-solving and conflict resolution are learned as elements from Second Step are introduced by teachers.
Before and After School Care / Summer Camp
Renaissance Children's Center is home to 31 children who attend before and after school as well as full-time in the summer. These children range in age from five to 12 and are transported to and from Lumberg or Molholm Elementary Schools. The program for this group follows the framework for the rest of the center, but also includes regular opportunities for field trips to educational and enriching places in and around Denver as well as regular visits to the world of nature just adjacent to the city. From fishing to museum visits to helping beavers build a dam, these children are given experiences that they will remember for a lifetime as well as support for their success in school.
Nutrition
An on-site chef prepares breakfast, lunch, and afternoon snacks. The nutrition program provides 75 percent of the children's dietary needs on days they attend. It is designed to focus on fresh fruits, vegetables, lean protein, and whole grains. Our in-house chef makes many dishes from scratch and avoids processed foods. Menus are posted weekly in each classroom. Infants' nutritional needs are met with formula and baby food. The Center participates in the USDA's Child and Adult Care Feeding Program (CACFP). Through CACFP, meals for children are reimbursed at rates based on the child's eligibility for free, reduced price, or paid meals. The Food Services Coordinator ensures that meals and snacks meet the USDA's requirements for children's nutrition.
In addition, the Center also participates in the Culture of Wellness in Preschools initiative to promote healthy lifestyles for families and staff. Families in our program have an opportunity to receive low-cost produce boxes from our partnership with Go Farm, allowing good nutrition to move beyond the classroom and into our students' homes.
Teachers and Staff
Many of the teachers and staff at the Renaissance Center have extensive backgrounds in early childhood education and all are selected based on their dedication to the developmental and educational needs of children. Many teachers hold Colorado Early Childhood Professional Credentials. As part of the Center's commitment to its employees, it sets aside regular opportunities for staff development, training, and meetings to promote job satisfaction and retention. Teachers are also encouraged to continue updating their knowledge in early care and education by taking college courses and attending trainings in the community.
Natural Learning Classroom
The Natural Learning Classroom, which converted and expanded the existing space from a traditional play area to an outdoor classroom that promotes math, science, literacy and other skills, is used by approximately 200 children each year. Thanks to CH2M HILL and FCI Construction who donated thousands of dollars and volunteer hours to bring the natural classroom to life.