LOCATIONS
Stout Street Health Center
2130 Stout Street
Denver, CO 80205
(303) 293-2220
West End Health Center
5050 W. Colfax Avenue
Denver, CO 80204
(303) 312-9750
Stout Street Health Center at Samaritan House
2301 Lawrence Street
Denver, CO 80205
(303) 294-0241
Stout Street Health Center at St. Francis Center
2323 Curtis Street, Denver, CO 80205
(303) 297-1576
Fort Lyon Health Center
30999 CR15
Las Animas, CO 81054
(719) 662-1142
Health Outreach Program (HOP)
Mobile Medical Unit
Denver metro area
(720) 338-4861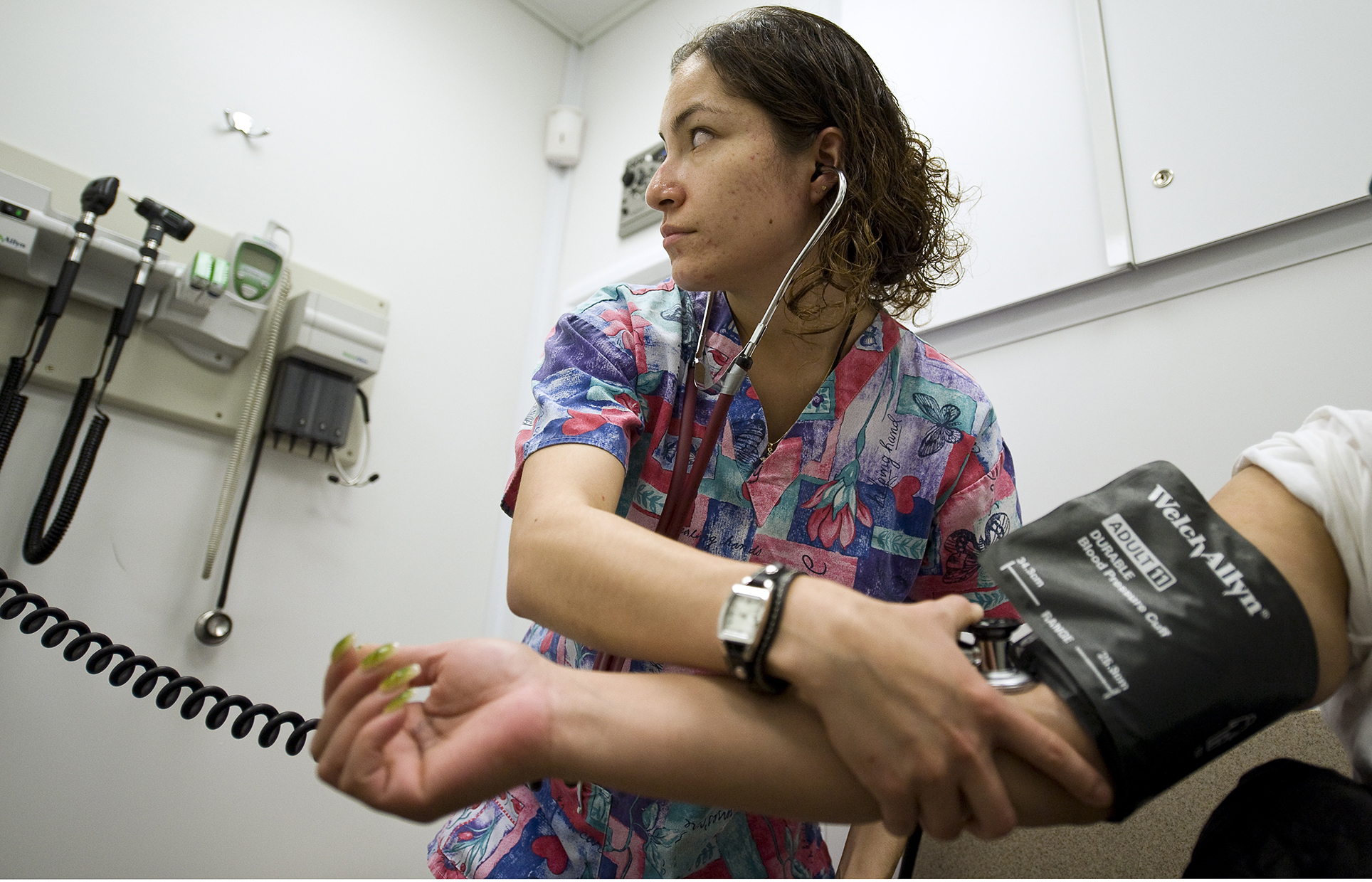 Primary Care
Primary Care
Stout Street Health Center integrates primary care with behavioral health care to provide higher quality care to our patients. Primary care is the first point of contact for new patients. Once a patient is assigned a healthcare team, they may then begin receiving the full spectrum of services provided by the Health Center, including behavioral health, dental, vision, and pharmacy services.
Primary care services include:
Physical exams
Diagnosis and treatment of acute and chronic illnesses such as:

Diabetes
Hypertension
COPD
Liver disease
Frost bite
Foot and wound care

Pre- and post-natal care
Family planning
Gynecological services
Transgender care
TB and STD exams, HIV and Hep C screenings
Health maintenance
Disease prevention
Counseling
Patient education
What to Bring
No need to bring anything with you, nor do you need insurance in order to be seen. However, it is helpful, but not required to bring the following items:
Photo ID or other form of identification
List of current medications (or even the bottle)
Medicaid card, if you have one
Any paperwork you received, if recently discharged from a hospital
Wait time expectations
Patients may come to the Health Center with or without an appointment. Please expect to wait to be seen during our busiest hours.