Life at the Coalition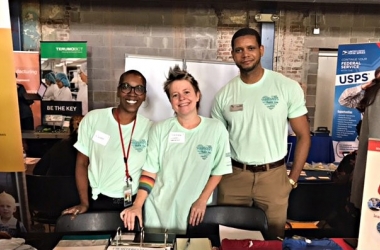 TOGETHER WE WIN
Our mission to work towards the prevention of homelessness and the creation of lasting solutions is our passion. You'll be part of a bold and curious team of problem-solvers who continue to create and deliver services to improve the health, well-being, and stability of those we serve.
"I love everything about working for the Coalition. Our mission is inspiring, our people are incredible, and there is so much flexibility around the work we do. We continue to grow and innovate along with our community and government policy which makes the future here very exciting."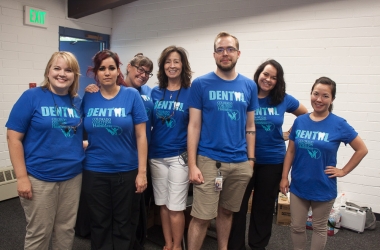 CREATING A BOND
Connecting with others is at the heart of human nature. We are passionate about our work and understand that an essential factor in successfully serving our clients is rooted in developing and maintaining meaningful bonds within our teams. We are dedicated to growing relationships across all departments and programs of our workforce. 
"I researched positions and found something that I could make a difference and take pride in. This is a great community of people who have common beliefs in being of service to others. The benefits are good and the work is rewarding."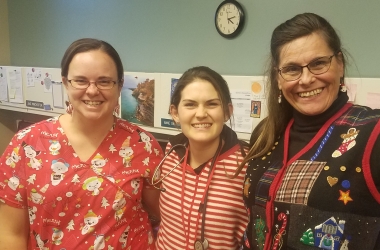 DIFFERENT MAKES A DIFFERENCE
Different perspectives are encouraged and valued at the Coalition. Employees bring their true selves to work every day, and are appreciated not only for what they do but also for who they are. 
"From the moment I first heard of the Housing First program I was drawn to its trauma-informed practices and no-judgment attitude. Since I first started here in December of 2015 I have become a Program Manager for Family Support Services, and continue to be as excited to work here as I was on my first day."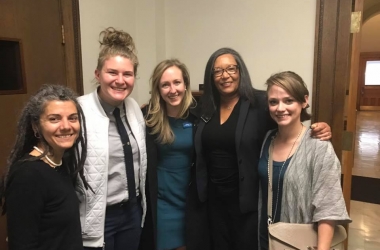 ONE ORGANIZATION, MANY OPPORTUNITIES
With our size and variety of services offered to the population we serve come many career opportunities where personal development, growth, and working with teams across all departments are part of the job. At the Coalition, it's not just about what you're currently doing, it's about what you can be doing next.
"I decided to start working at the Coalition because the work seemed both challenging and rewarding, and I was right. What I like the most about working here are the many benefits, the leadership, and the balance promoted between work and life outside of work."
"I chose to work for the Coalition because we are working to find real solutions to homelessness. So many programs at the Coalition are innovative, and I wanted to be part of it. I like working in a department and organization that works to make real change in the laws that affect our clients and patients." 
"I believe any individual who thrives on challenges and is looking to make some direct impact in the lives of those we serve would bloom in this environment. I would also say that if you would like to be inspired by others tenacity in something like homelessness, the Coalition would be the place for you."