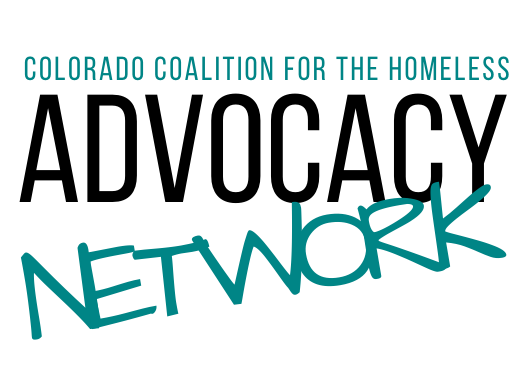 We love advocacy at the Colorado Coalition for the Homeless. We are all about working toward lasting solutions to homelessness and housing insecurity. We love empowering ourselves and the people around us to have a say in how our community cares for each other. We love the movers and shakers, the read-until-morning-ers, the so-passionate-I-can't-help-but-yell-ers. We think you're all awesome, and we want you to join us!
Next Training date
Wednesday, June 3, 2020
6:00pm-7:30pm
Stout Street Health Center
RSVP HERE
Sign up to register for our 1.5 hour training on homelessness and ways you can support CCH's mission through:
Voter Registration,
2020 Education Series events,
Denver's PRIDE Festival
Assisting at the annual Memorial Vigil,
Day at the Capitol,
2020 Point-in-Time Survey, and
The exciting new HousingNow!2020 Campaign.
Food (and some sweet swag!) will be provided. Bring your A-Game. We've got work to do!
While waiting for the next training, be sure to join our email list for other advocacy opportunities and our Advocacy Action Alerts! Sign-up HERE.