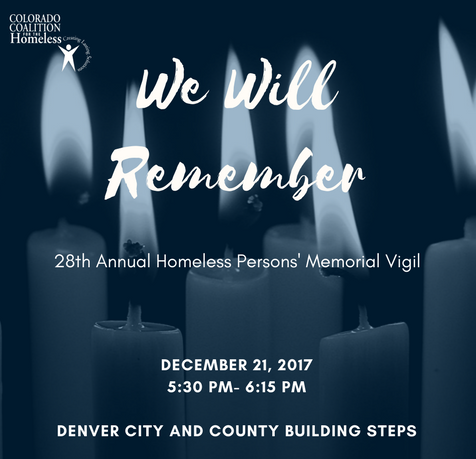 For the 28th year, community members are invited to gather to honor our neighbors 
who have lost their lives in 2017 while experiencing homelessness. 
This will be the only memorial service that will be conducted for most of these individuals.
Donations of new hats, gloves, wool socks, and scarves are being collected 
at 2111 Champa Street, Denver 80205 Monday through Friday 8:30 AM-4:30 PM 
until December 15th and will be distributed to those in need at the vigil.