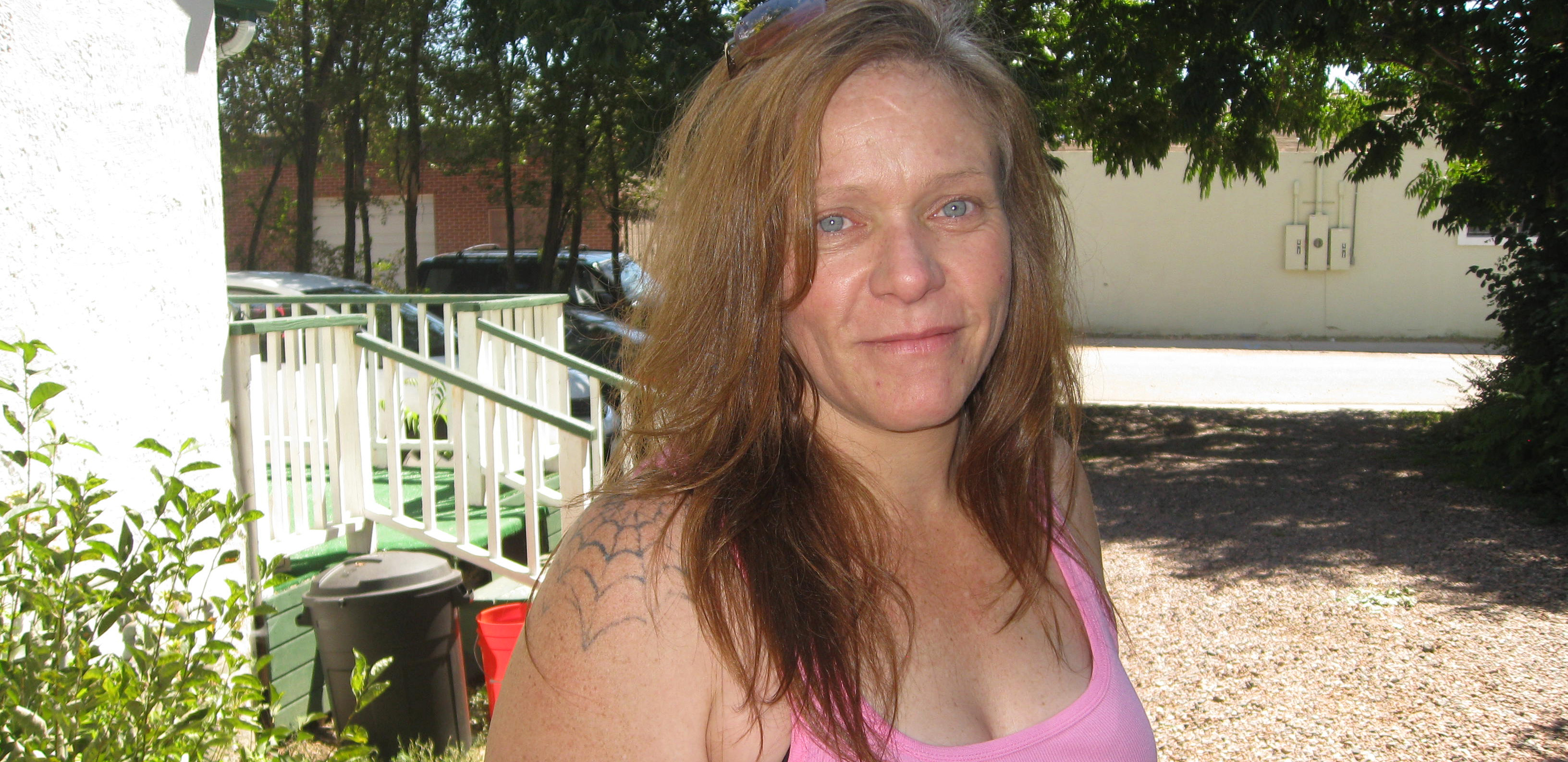 "That's the first thing I think of, how cold I was, and thank God that now I'm warm."
Anna was frequently homeless starting from the age of was 14.  That's when her father died of cancer and she started getting in trouble at school. Sometimes she'd sleep at a friend's house, sometimes she'd sleep in a park. She did drugs.  She went to jail. When she wasn't in jail, she worked a lot of night shifts. For a while she worked at Denny's. At another point, she was a parts clerk at Auto Zone. It was always hard to find a steady job or earn enough to cover rent.
Two winters ago, Anna was living in a burnt out home without heating and running water, when a friend told her about the Colorado Coalition for the Homeless.  She called Kathy, a member of the Coalition's Street Outreach Program. Kathy connected Anna with mental health services and helped her to find the resources for a motel and ultimately, a home.
"There was never a time when (Kathy) didn't have time to get me a referral to get something to eat, there was never a time when she didn't call me back," says Anna. "She never looked down at me, or assumed anything."
Members of the Street Outreach Program engage homeless individuals living on the streets, assess their needs and work to earn their trust. The ultimate goal is to move them into long-term, stable housing.
After moving into her own home, Anna was able to undergo two desperately needed hip replacement surgeries.  There were other positive developments as well.  She reconnected with her mother, and now her family comes to visit.  And when it snows, "I'll open my window, and…I'm warm. That's the first thing I think of, how cold I was, and thank God that now I'm warm."