How did the Coalition advocate during the 2017 Colorado Legislative Session?
Read our 2017 Legislative Report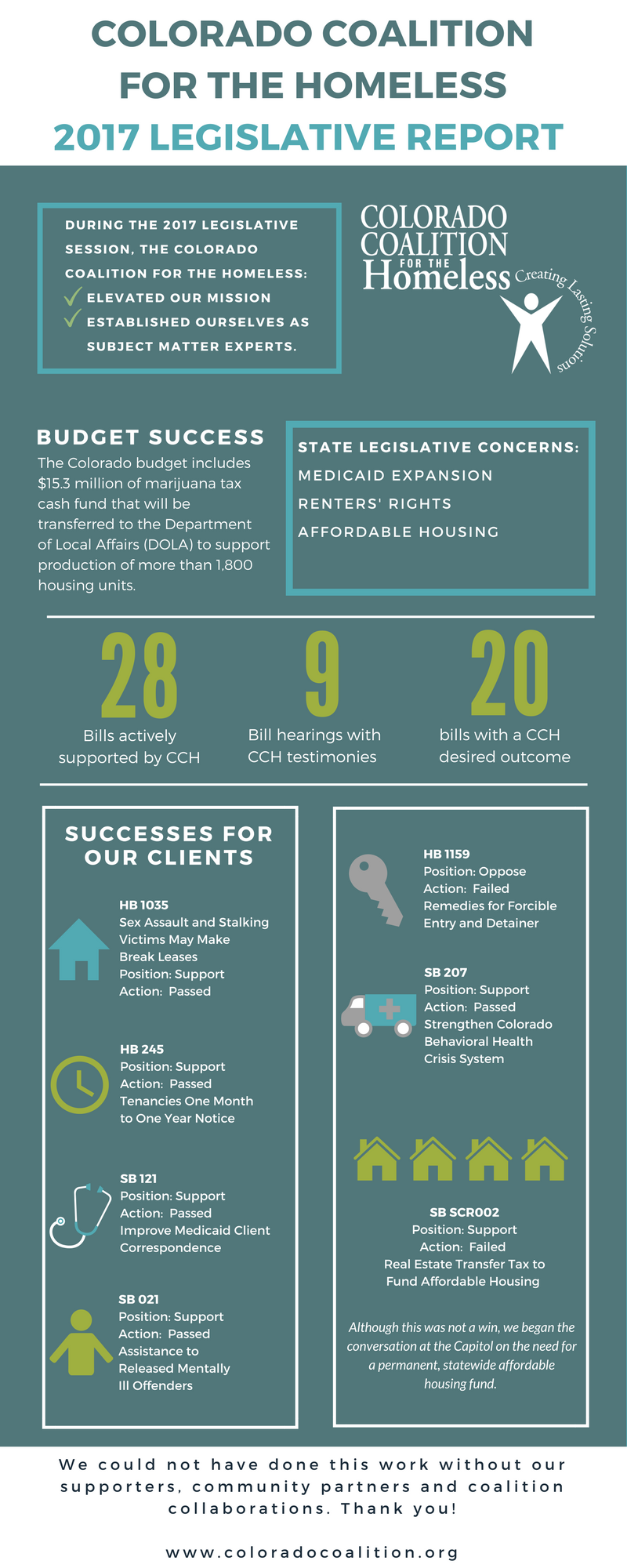 Who is an advocate?
An advocate is passionate about a specific issue, and works to influence others to support their cause. There are many ways to advocate. This can range from sending an email or making a phone call, to asking legislators to a coffee meeting, or even testifying.
When planning to speak with a policy-maker, remember to:
Want to learn how to lobby? Check out LOBBYING 101 from the National Coalition for the Homeless.

How to become a successful advocate
Know the Current Events
Know the Issues
Know Your Elected Officials
Know Our Partners
We know that the key to making changes is working as a community with a common goal. Learn more about other organizations joining in the fight against homeless and greater access to housing and health care.
Statement of Non-Partisanship
The Colorado Coalition for the Homeless is a private, nonprofit organization recognized as exempt from Federal income tax under Section 501(c)(3) of the Internal Revenue Code. The mission of the Colorado Coalition for the Homeless is to work collaboratively toward the prevention of homelessness and the creation of lasting solutions for homeless and at-risk families, children, and individuals throughout Colorado. CCH advocates for and provides a continuum of housing and a variety of services to improve the health, well-being, and stability of those it serves.
The Colorado Coalition for the Homeless may take positions on or advocate with regard to public policy issues pertinent to its mission, consistent with the requirements of applicable Federal and state law. However, CCH conducts all of its activities in an entirely nonpartisan manner. CCH may acknowledge the elected officials who support us, but we do not endorse, support, or oppose candidates for public office, nor do we intervene in any election on behalf of or in opposition to any candidate or political party.