CONTACT
303-297-4091
Carrie Craig
Director of Housing First and ACT
Jenny Dearing
Associate Director Housing First and ACT
HOURS
Monday – Friday: 8:00 am – 5:00 pm
LOCATION
2100 Broadway
Denver, CO 80205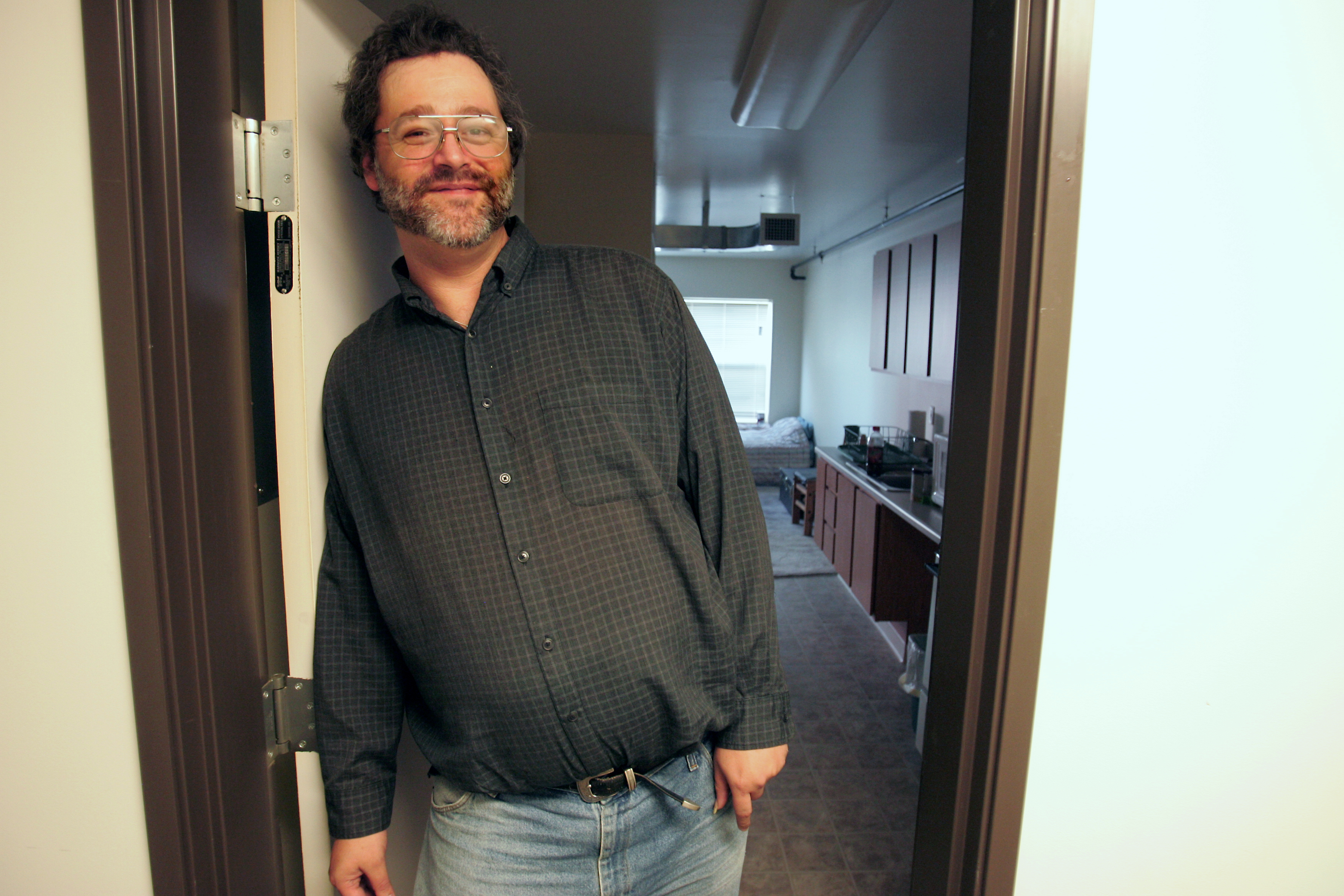 Program Overview
The Colorado Coalition for the Homeless has adopted an approach designed to help chronically homeless individuals move immediately off the streets or out of the shelter system, and into housing. Called "Housing First", this approach includes rapid access to housing, crisis intervention, and follow-up intensive case management and therapeutic support services to prevent the recurrence of homelessness. Housing First is designed to respond to the most acute needs of chronically homeless individuals with disabilities by providing immediate access to housing, and through the provision of housing, to provide the wraparound supportive services necessary to maintain that housing and to improve overall health.  
By implementing a Housing First approach, utilization of emergency room care, inpatient medical and psychiatric care, detox services, incarceration, and emergency shelter are significantly reduced. Overall, a 73 percent reduction was reported in emergency service costs for chronically homeless individuals with disabilities, for a 24-month period, as compared to the 24 months prior to entry. The total emergency cost savings averaged $31,545 per participant. Read the full Housing First Works report. 
Housing First has gained recognition over the past five years as multiple studies have found it to be exceptionally successful in ending homelessness for chronically homeless individuals, particularly for those with psychiatric disabilities and co-occurring substance use disorders. Housing First has been endorsed by the U.S. Interagency Council on Homelessness, the U.S. Conference of Mayors, and the U.S. Substance Abuse and Mental Health Services Administration.
The Housing First program provides:
Eligibility or Referral Information
If you are seeking housing assistance, you are advised to come to our Community Resources program and request to complete a VI-SPDAT (a survey that measures length of time homeless and medical vulnerability), and be placed on the One Home, the metro Denver coordinated assessment and housing placement system, waitlist. We are unable to accept referrals from any other sources at this time.
Wait time expectations
Those who are referred through One Home are immediately outreached in the community and moved into housing as soon as possible. Wait times for a housing unit may vary and are unique to the individual's circumstances.