LOCATION
2111 Champa Street
Denver, CO 80205
email: fssintake@coloradocoalition.org
WALK-IN HOURS (Random selection for same day appointments. Appointments are scheduled 9:30 am to 1:30 pm.)
Tuesdays: 8:00 am - 9:00 am
Wednesdays: 8:00 am - 9:00 am
Thursdays: 8:00 am - 9:00 am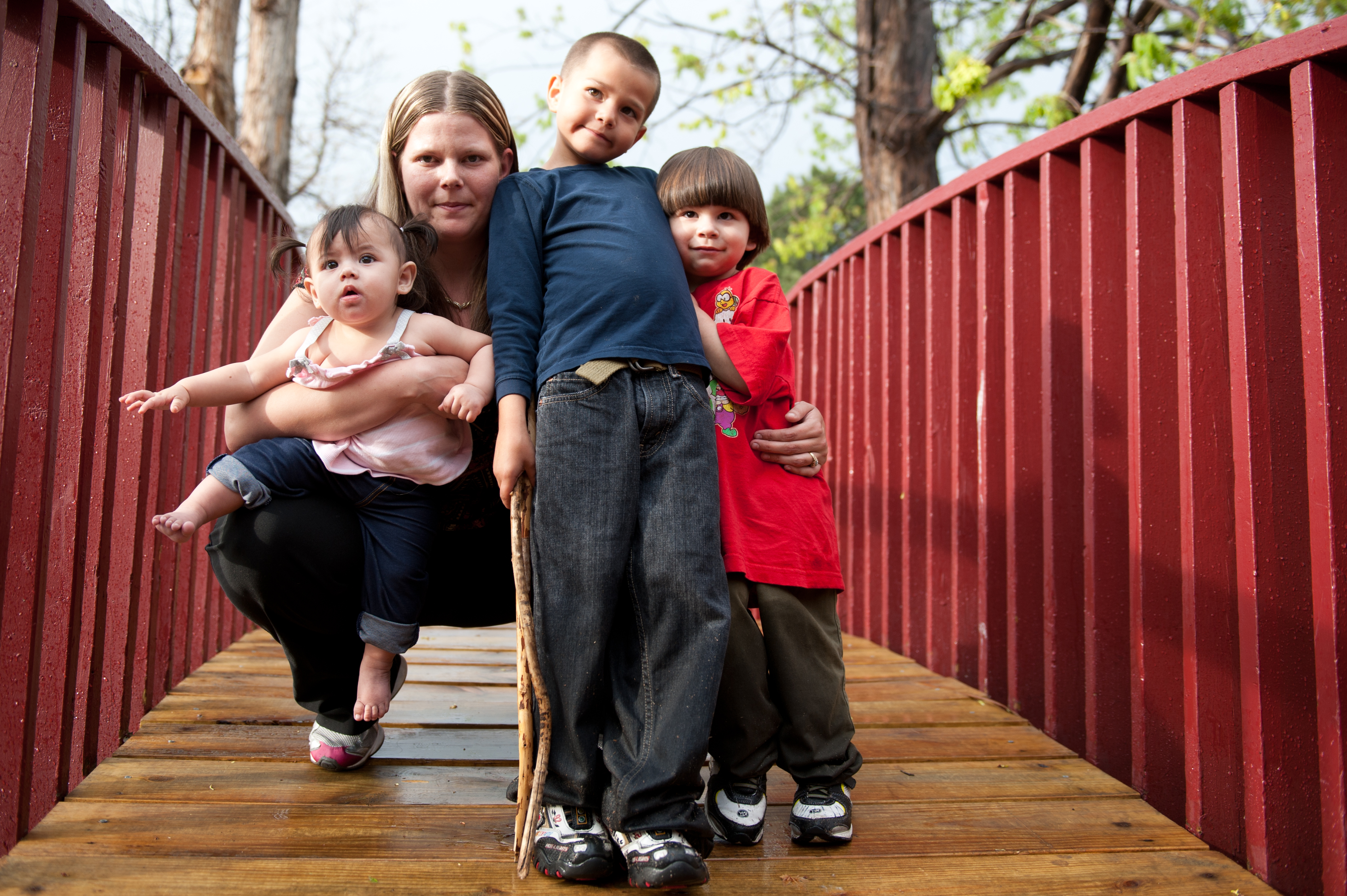 Program Overview
Colorado Coalition for the Homeless operates a range of integrated programs to support children and families. These include Family Support Services, Pediatric Services at the Stout Street Health Center, Eye and Dental Care, Child, Adolescent, and Family Therapy, and Child Care at the Renaissance Children's Center.
Children's Program and Pediatric Services focus on all areas of a child's health and development. We meet with families to identify the child's needs and match those needs to services and resources in the community. We also work to empower parents to become advocates for their children.
Resource specialists provide outreach to shelters and housing programs. For additional information and referrals, please call (303) 312-9700 to speak with a resource specialist. The Coalition's Family Support Services Program provides the following services:
Emergency Shelter information and referrals
Housing information
Referrals to other agencies
Programming designed specifically to meet needs of children ages birth to 6-years-old
Access to medical and mental health services through the Stout Street Health Center
Diapers and baby supplies when available
Advocacy
What to Bring
No need to bring anything and no advance paperwork to complete.
Eligibility
Homeless families with children under the age 18

Single parent, two parent, same sex couples and multi-generational families are all eligible for services

Families must have or be working towards at least 51% custody of one or more children under the age 18
Housing Expectations
Access to our rapid rehousing, permanent supportive housing, and family unification housing programs is now completed through the OneHome coordinated entry system. To complete the VI-SPDAT, please speak with your current homeless service provider. If you do not have a current provider, please sign up for our walk-in hours noted above or email fssIntake@coloradocoalition.org to schedule an appointment.