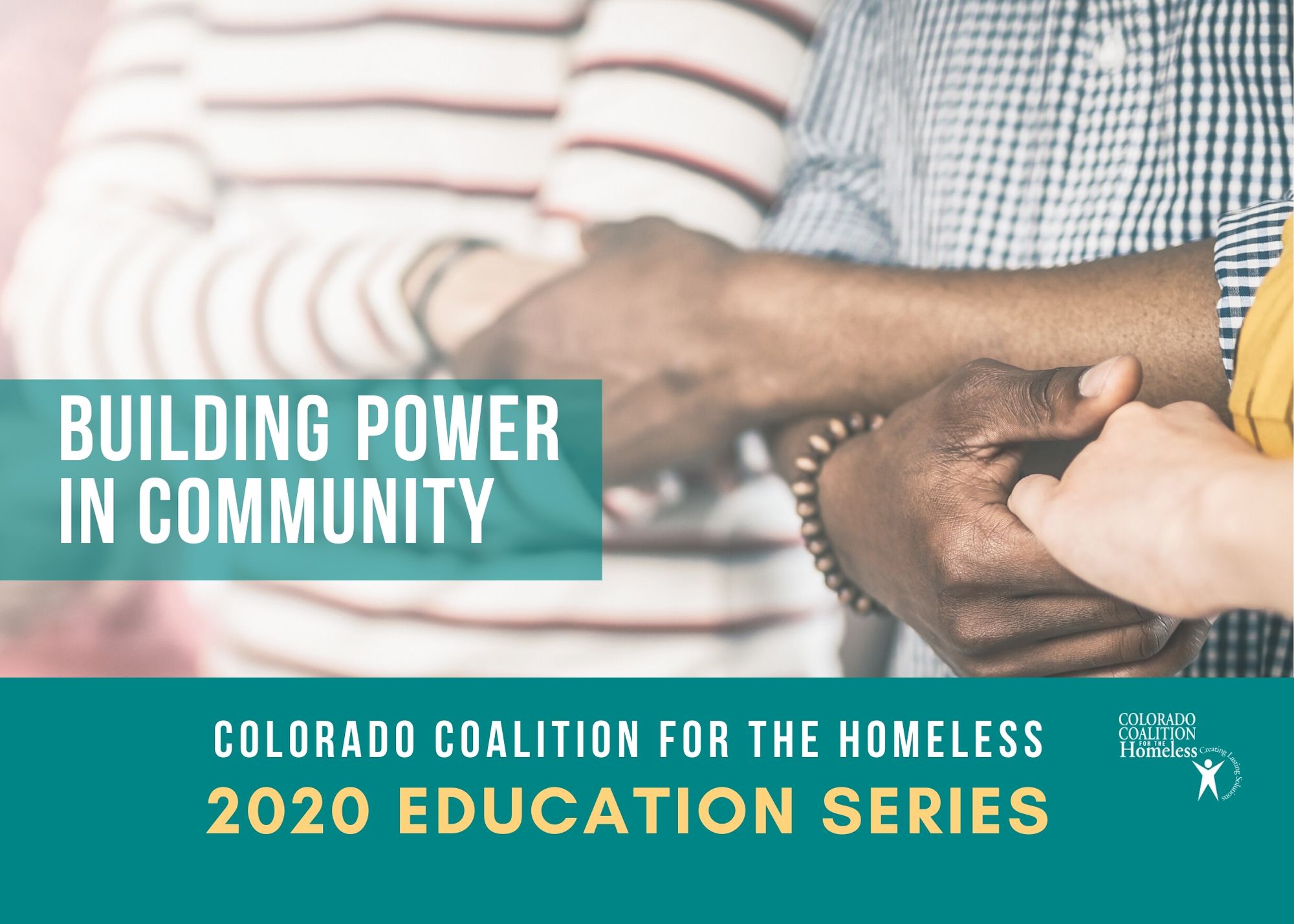 In 2020, let's BUILD POWER IN COMMUNITY through thoughtful conversations with
leaders in the field of housing, homelessness, and poverty.
These educational events are part of a ten-part series of topics impacting people experiencing or at risk
of homelessness in our communities, guided by audience interest and questions. 
6:00pm - 7:30pm
Stout Street Health Center
Community Room
2130 Stout Street | Denver 80205
Our monthly events are FREE and open for everyone to attend. 
Please RSVP by registering for each event below.
Questions or Special Accommodations? Email Meredith Ritchie at mritchie@coloradocoalition.org
 
**All events scheduled through July 2020 are canceled as we focus our efforts on responding to the COVID-19 crisis and serving our unhoused neighbors. We hope to be able to reschedule these events in the fall when it is safe for us to come together to learn and advocate in-person. Thank you for understanding this difficult decision not to take our events virtual.**
Cancelled events: Homelessness 101 (March 25, May 13, July 29), Innovative Solutions to Homelessness (April 22), and Moving Beyond Allyship with the LGBTQ+ Community Experiencing Homelessness (June 24).
UPCOMING EVENTS:
Social Determinants of Health: The Power of a Zipcode
August 26, 2020
Homelessness 101
September 23, 2020
Revealing Racism: Inequality in Housing, Healthcare, and Employment
October 28, 2020
Homelessness 101
November 11, 2020